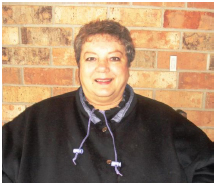 Regency Village Care Center 
Austin, Texas
Resident: Cynthia Fox, 58 yr old female
Excerpt taken from a letter written to Continence Care Group:
"I am a 58 year old female with a past eight year history of weak and over active bladder. I have been treated with prescription medication for the last few years, which was unsuccessful. The urodiagnostic evaluation and testing results revealed my incontinence was neurological and I gave up hope that I would get better. It is with great pleasure to say that my incontinence has decreased by 80% since I had the first Tibial Nerve Neuromodulation treatment by Continence Care Group. The simple, painless, half hour treatments have literally changed my life, and I am no longer a slave to the toilet."
Continence Care Group evaluated Ms. Fox on June 10, 2008 and according to the Uro-diagnostic testing results, she was diagnosed with urinary frequency, female stress incontinence and urgency. On June 19, 2008 Ms. Fox started her first Tibial Nerve Neuromodulation treatment. On July 8th, 2008 Ms. Fox reported a noticeable difference and improvement after only one treatment. Throughout the entire 12-week course of treatment, she reported a remarkable improvement in her condition. She conveyed to our staff that she no longer had the overwhelming urge to urinate and that the time between urinary episodes had increased. She tolerated all treatments well and states, "I could not be happier with Continence Care Group and my treatment results".
1 World Health Organization. First International Consultation on Incontinence.
2 National Bladder Foundation
3 http://www.dads.state.tx.us/